Nearly six months and I am back on the project Monster. MADASL moved to Wales and took my bikes with him, so today I finally went over to work on one of them.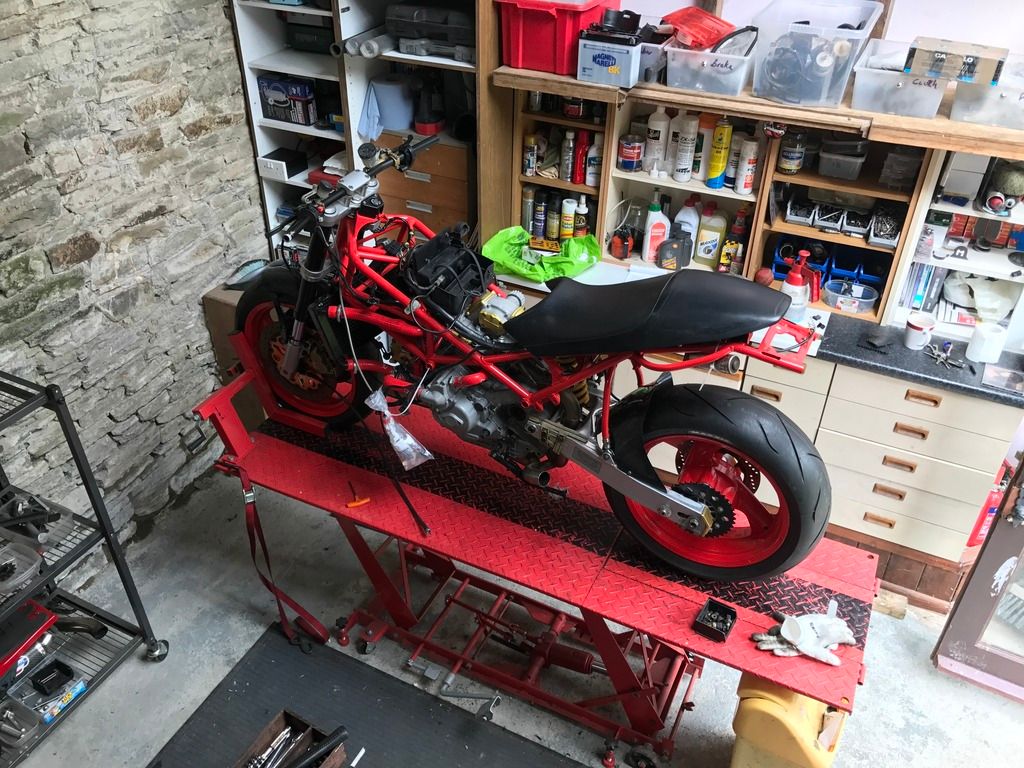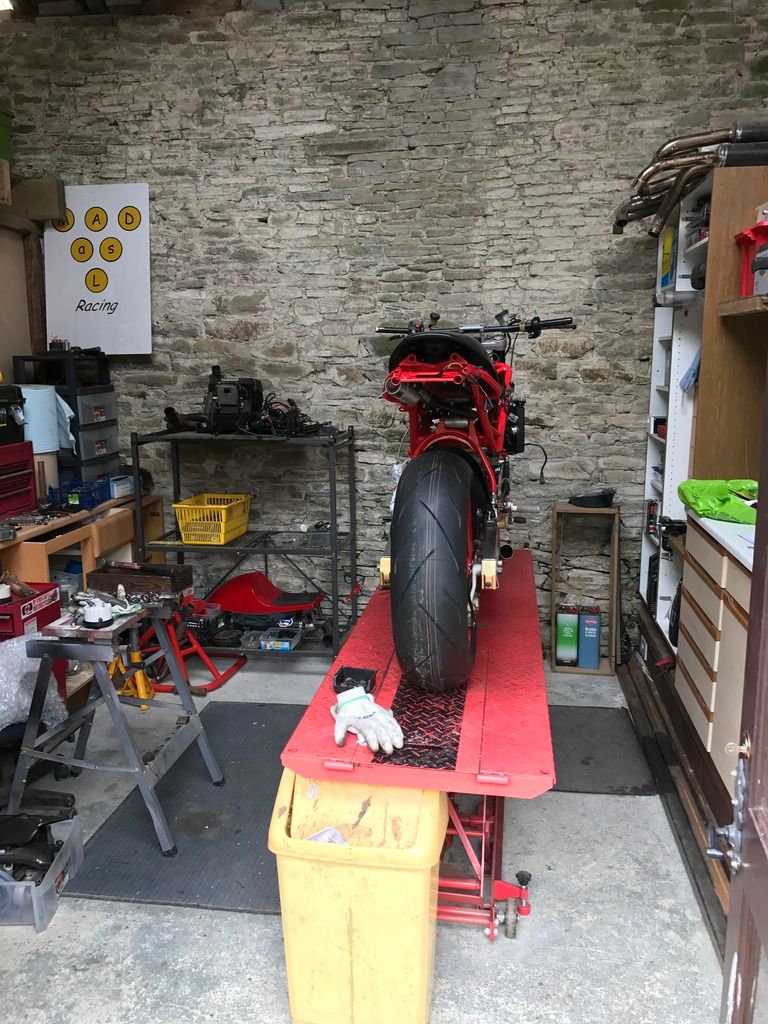 I had to trim the underside of the seat to allow the ECU to fit but that is done now.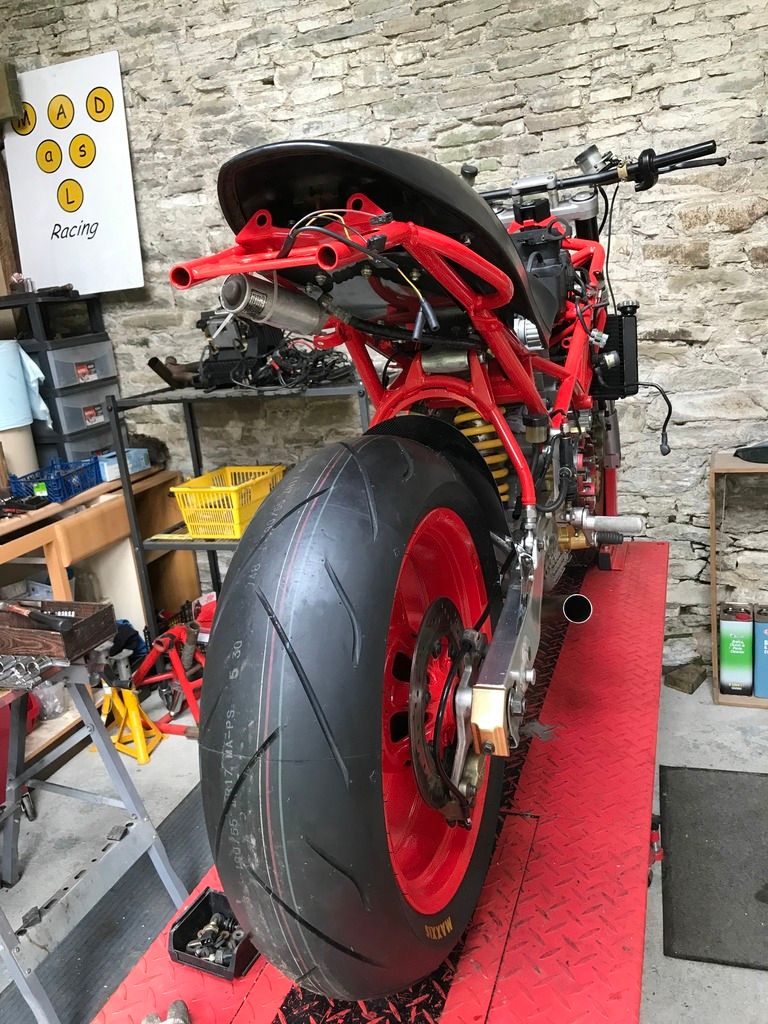 The rear brake hose was replaced with a stealth braided version.
I finally fitted the radiator, without the fan. Once the work was done it was back into the conservatory as a talking piece.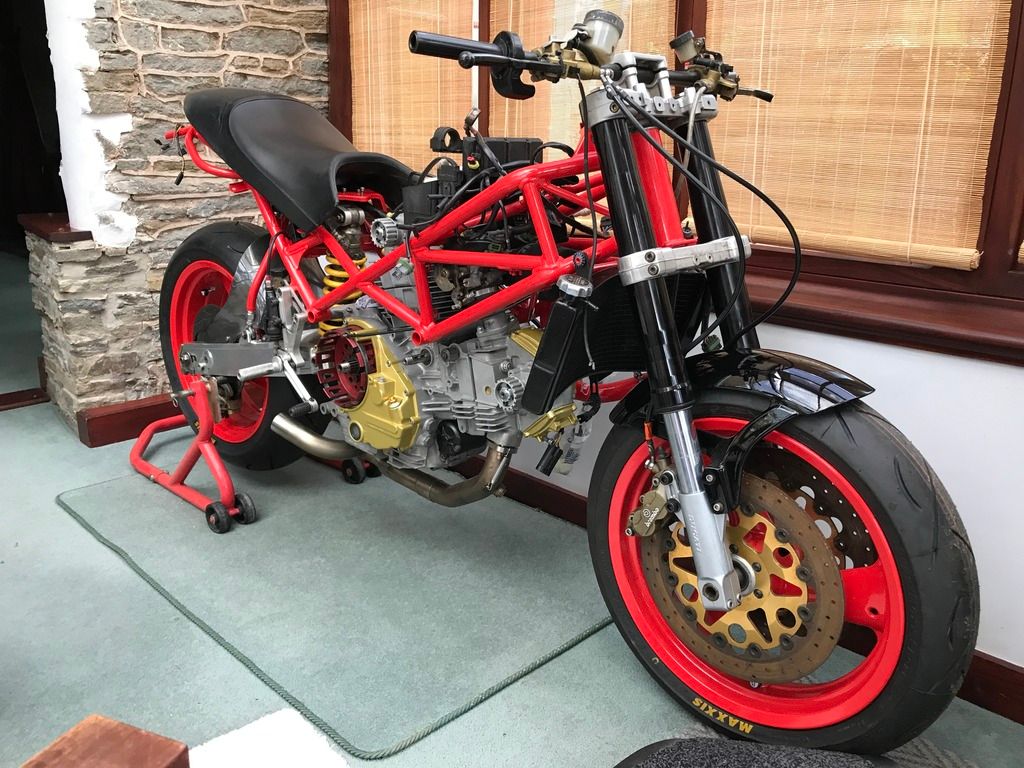 Just the final electrics, fluids and some other bits to finish it off. It might be done for next year!!
Yorkie